Awesome birthday, Christmas, Valentine's Day, or Mother's day gifts for any woman in your life!
I've gotten some fabulous gifts the past few years that I really can't imagine living without! (#firstworld, I KNOW, but here we are). I've also seen some super cute gifts lately that I think would be awesome gifts- so I'm adding them as well!
If you're looking for a good gift for your mom, aunt, grandmother, sister, or aunt- I hope you'll be able to find something they would love on this list!
Let me know what you're buying the women in your life and I'll be sure to add them!
*There are affiliate links in this post. Read my disclosure policy to learn more.*
Cozy Gifts
My weighted blanket has changed my life. I'm not even kidding. There's something about it that is just calming; it's like a hug! (Note: I'm also claustrophobic, so wasn't sure that I would love it… but I don't feel suffocated at all!)
I'm sure you're thinking "wow, this list is really boring"… and maybe it is… but I don't care! The older I get the more I realize that some things are worth spending money on!
My husband got this pillow a few years ago and I made fun of him for it (HELLO! WHO CHOOSES TO SPEND MORE MONEY THAN NECESSARY ON A PILLOW? AND ARE WE 85!?), but Y'ALL… it's a game changer and I'll never go back! It comes with extra foam for the inside so you can customize it to your liking!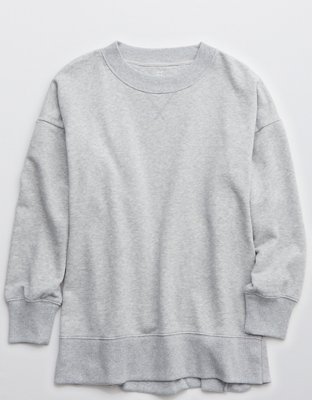 These sweatshirts. MAN! Once again, I'm a CHEAP-O, and I would NEVER spend $50 on anything I'm going to wear, much less a sweatshirt. BUT OH ME OH MY ARE THESE SO COZY!!! I snagged some during a half-off sale and I will forever be waiting for the sales to get some more!
My mother and sister shared these candles with me.. and they are so cool! They not only smell lovely, but they sound like a crackling fire while they burn so you feel like you're sitting in front of a (larger) fire!
This is such a great book, y'all. I just love Myquillin's way of explaining how to decorate in a "cozy minimalist" way. This is such a great coffee table book that you will pick up over and over again! Get this for the woman in your life who would love her home to be more cozy and put together, but is not exactly sure how to make it happen.
Myquillin (also known as "The Nester") also has other books about decorating (that I haven't read yet, but I'm sure they're just as fabulous as this one).
You can't go wrong with a cozy pair of slippers! Pair them with some coffee, tea, chocolate, and/or a giftcard for a pedi or massage. DONE-ZO.
Coffee Gifts
THIS COFFEE-MAKER THO.
I had a Keurig.
Throw it in the trash, you guys, because this coffee makes Keurig-coffee taste like water.
I know, I know, I'm sorry.
But I'm not really.
Their pods (expensive suckers at like $1 a pop, so there's that) are just INSANELY YUMMY! I drink decaf, and it's just so, so, so yummy. I've REALLLLLY cut back on my local coffee shop/ Dunkin trips. My coffee from home is just too good!
Note: I am not a *real* coffee snob… as I do not drink pour-over coffee (is that how you even say it?!) and I also add sugar and cream…. but I feel like purchasing this machine is pushing me in that direction… and I'm not even sad about it. 😉
Marshall's and TJ's sell these guys for much cheaper than retail! Grab them for your coffee-lover so they can flavor their homemade coffee just like their fave shops do! (There are sugar free varieties available as well!)
I had the 18oz version of this mug on my list last year as something I wanted….
GUYS! I got the 24oz mug for Mother's Day and OH MY GOODNESS I WILL NEVER GO BACK!!!!
I use a 7.8 oz Nespresso pod, froth some milk in my frother, and BAM! A BIG coffeehouse coffee right at home! DELICIOUS! I THINK I need another this year, because I seriously only use these. It keeps my coffee piping hot for hours! AND THE WAY IT FITS MY HAND….. IYKYK!
Other Ideas for coffee-lovers
Gift card to favorite coffee shop
Bag of Beans or ground coffee (from a local or favorite coffee shop)
Pods that fit in the coffee machine they have (like K-cups or Nespresso pods)
Cooking Gifts
I finally got an IP on Black Friday in 2018.
It took me 6 months to use it; the thing is huge and intimidating.
It took me 6 more months to use it for anything besides cooking chicken from frozen.
Fast forward one year and I'm now using it almost every single day. I love one pot meals like burrito bowls, pasta meals, roasts, soups; almost anything can be cooked in this thing! It's SUCH a great addition to your kitchen!
I have an 8 quart but a 6 quart is plenty big!
I know, I know, this is boring, too! But I promise it really isn't!
If you know someone who cooks a lot, these things are just AMAZING for veggie-roasting (and cookie-baking)! You can fit SO MUCH MORE ON A PAN!
These have been on my list for a while. Naptime Kitchen mentioned them once and I've been drooling ever since! You can always use another set of measuring cups, and these are stainless steel and will last forever!
The measurement is also engraved and not printed so it won't wear off over time!
Personalized Gifts
Y'all know how much mamas and grandmas love things with their kids'/grandkids' names on them.
And lots of mamas love throw pillows in general (guilty!)… so this is a perfect gift!
These are also all the rage this year!
Get your sister her name, initials, or *soon-to-be-married* last name…. get your mom all of her grandkids' initials… get your grandma her grandkids' initials… get your wife "MAMA"…. the possibilites are almost endless!
These are also super popular this year!
To be honest, when I started seeing them I was confused (because I think they look like they were made by children), but now I like them!
I do, however, think it's crazy that people are charging $20 a pop for them.
So, buy these if you want, or make them yourself with this kit!
I don't know many mamas/aunts/grandmas who wouldn't love a cute shirt with the name their favorite people call them on it! 🙂
Get these from your favorite local shirt-maker! If you're local to me, Janna at Next Play T-Shirts and Gifts makes beautiful t-shirts!
Adventurer Gifts
Obviously I'm not super adventurous (well, at least as a mama), but these rain boots are on my list so I'm less apprehensive about taking my kiddos out in the rain, mud!
If the woman in your life has littles and doesn't have rain boots, these are a must!
I don't know why, but we never really had rain jackets growing up. We just always got wet. Which is so funny to me. I just recently got one (once again, for playing outside with my kids in the rain, and y'all, it's a game-changer! YOU DON'T GET SOAKED WHEN YOU WEAR A RAIN COAT! (Who knew!? haha)
Techie Gifts
I got an Apple Watch because I wanted another fitness tracker, and I also wanted to be able to see my text messages without looking at my phone all day. It has been so helpful with both of those things and more!
Oh, my Kindle, how I love thee! I pretty much only read for fun at the beach nowadays, but this thing is THE BEST! It's great for books you won't want to read again- and you can pair it with the Libby app to borrow books from your local library! Perfect for the reader in your life!
My mother got me this last year as my "surprise" gift (i.e. one that wasn't on my Amazon wishlist… haha).
AND OH MY GOODNESS IT HAS BROUGHT ME SO MUCH JOY!
"Alexa, play Christmas music."
"Alexa, set a timer for 2 minutes."
"Alexa, what is the temperature outside."
She knows all-the-things! My favorite use is definitely music! It's such a mood-lifter with young kids, and not having to mess with my phone to turn it on is a HUGE bonus!
Other gifts
ALL MOMS LOVE PICTURES! Make a calendar with everyone's birthdays on it, print out some pictures, or make a photobook of the past year. Grandma will SWOON!
Plan a surprise weekend away for your spouse or parents; THE PERFECT GIFT: quality time!
Give the gift of a night out (or "out", as it may be these days). Give a giftcard to a favorite restaurant!
Homemade gifts
Get your kiddos to make something for their grandparents! We are going to make handprint ornaments this year for Christmas for grandparents (and me!) and I can't wait to see how they turn out!
Final thoughts on girlie gifts
I could go on and on and on, I'm SURE, you guys! But I just wanted to share a few ideas with you for the women in your life (and anyone, really).
What did I miss? Did I miss a category you wish I would have covered? What do YOU want this Christmas!? Let me know!
Lots of love,
Related articles
PERFECT baby and one year old gifts
Awesome Birthday, Christmas, Valentine's Day, or Mother's day gifts for any woman in your life!